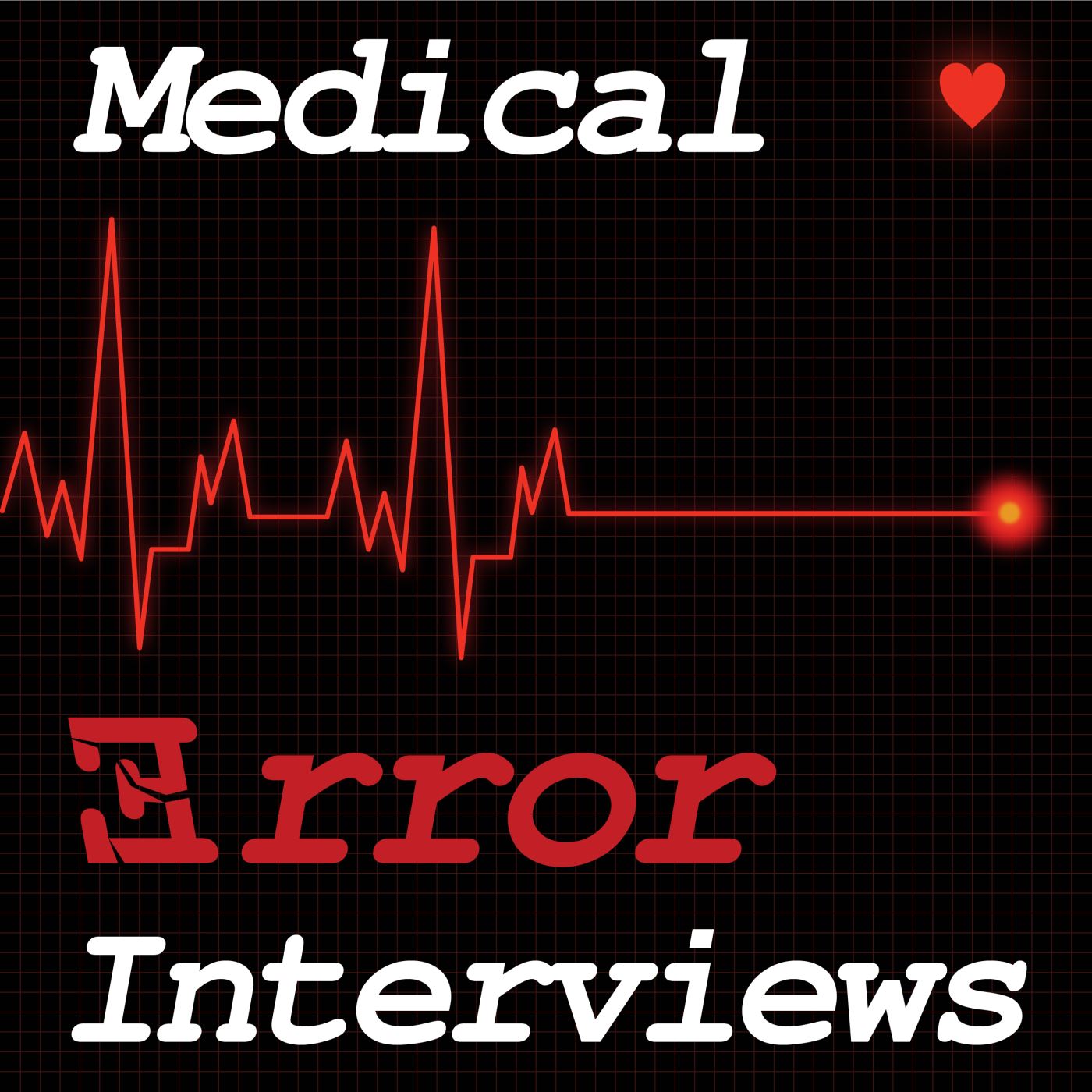 Interviews with survivors, victims' families, policy makers, and health care workers. What went wrong? How can we make health care safer? Host Scott Simpson, uses his counselling skills to evoke the secrets, stories and solutions. https://www.patreon.com/rss/MedicalErrorInterviews?auth=2eY8hVY9bd5o78a8cmpNSURYZ2VrqXrq
Episodes
Monday Feb 08, 2021
Monday Feb 08, 2021
If a surgeon told you that they were going to implant plastic mesh around an organ -- perhaps your bladder or bowel -- and screw the ends into your pelvis and spine -- would you have that surgery?
What if the surgeon also told you the plastic mesh may disintegrate and release toxins into your body causing multi system dysfunction -- and that the plastic may twist and puncture your organs or press against nerves causing suicidal level pain when you move -- would you have that surgery?
What if the surgeon also told you that if you experience these symptoms --- that no doctor will have been educated to look for the signs of plastic mesh injury  --- that no doctor will believe you if you think the symptoms are caused by the plastic mesh --- that you will be gaslighted so often that the gaslighting becomes internalized -- would you have that surgery?
What if the surgeon told you that the plastic mesh has an expiry date and that protects the manufacturer from medical negligence lawsuits --- and that the expiry date is not from the date of the implant, but from the date of manufacturing -- so the plastic mesh can sit on the shelf for many years before it gets implanted -- would you have that surgery?
If a surgeon told you that plastic mesh may ruin your physical health, cause intractable pain, disable you from working or exercising or socializing so that you lose your career, your home and your future and quality of life may plummet -- would you have that surgery?
Sally Maddocks was not informed of any of these possible outcomes when the doctor recommended surgery. And Sally is not alone in having her life irrevocably harmed by corporate profits over patient safety. But Sally is fighting back with a petition to raise awareness so others avoid potential harm, and to hold her government accountable for their actions.
Connect with Sally Maddocks:
https://twitter.com/maddocks_sally
https://facebook.com/groups/2327576
https://facebook.com/groups/1567096
https://facebook.com/groups/117040
https://facebook.com/groups/2039629
https://facebook.com/groups/325473
Be a podcast patron
Support Medical Error Interviews on Patreon by becoming a Patron for $2 / month for audio versions. 
Premium Patrons get access to video versions of podcasts for $5 / month.
Be my Guest
I am always looking for guests to share their medical error experiences so we help bring awareness and make patients safer.
If you are a survivor, a victim's surviving family member, a health care worker, advocate, researcher or policy maker and you would like to share your experiences, please send me an email with a brief description:  RemediesPodcast@gmail.com 
Need a Counsellor?
Like me, many of my clients at Remedies Counseling have experienced the often devastating effects of medical error.
If you need a counsellor for your experience with medical error, or living with a chronic illness(es), I offer online video counseling appointments.
**For my health and life balance, I limit my number of counseling clients.** 
Email me to learn more or book an appointment:  RemediesOnlineCounseling@gmail.com
Scott Simpson: 
Counsellor + Patient Advocate + (former) Triathlete
I am a counsellor, patient advocate, and - before I became sick and disabled - a passionate triathlete. Work hard. Train hard. Rest hard.
I have been living with HIV since 1998. I was the first person living with HIV to compete at the triathlon world championships.
Thanks to research and access to medications, HIV is not a problem in my life.
I have been living with ME (myalgic encephalomyelitis) since 2012, and thanks in part to medical error, it is a big problem in my life.
Counseling / Research
I first became aware of the ubiquitousness of medical error during a decade of community based research working with the HIV Prevention Lab at Ryerson University, where I co-authored two research papers on a counseling intervention for people living with HIV, here and here. 
Patient participants would often report varying degrees of medical neglect, error and harms as part of their counseling sessions.
Patient Advocacy
I am co-founder of the ME patient advocacy non-profit Millions Missing Canada, and on the Executive Committee of the Interdisciplinary Canadian Collaborative Myalgic Encephalomyelitis Research Network.
I am also a patient advisor for Health Quality Ontario's Patient and Family Advisory Council, and member of Patients for Patient Safety Canada.
Medical Error Interviews podcast and vidcast emerged to give voice to victims, witnesses and participants in this hidden epidemic so we can create change toward a safer health care system.
My golden retriever Gladys is a constant source of love and joy. I hope to be well enough again one day to race triathlons again. Or even shovel the snow off the sidewalk.
Monday Oct 19, 2020
Monday Oct 19, 2020
When Tracy Fossum had all the symptoms of a heart attack, the emergency room doctors thought Tracy was drug seeking and sent her away. Then her pain specialist physician implored her to go to a different hospital's emergency room because they were heart attack specialists and would have to run appropriate tests. 
But they thought Tracy was drug seeking too and made her wait 6 hours before being seen by a doctor --- and even then and in spite of being in immense pain for hours, the doctors and nurses were shaming and denigrating Tracy -- that is, until her heart stopped beating.
At that point, the doctors and nurses suddenly became empathetic and supportive of Tracy -- not because they cared about her, but because they realized she was having a heart attack and her husband had witnessed the abuse and neglect and was about to witness her death by medical bias.
This is just one of many harmful medical experiences Tracy has endured while being sick since childhood -- and they have formed her advocacy work around chronic pain -- and as more Long Covid patients report chronic pain, the number of patients needing Tracy and her team's support is about to explode.
Connect with Tracy Fossum:
Email: Helpalbertaspain@gmail.com 
Website: Www.helpalbertaspain.com 
Facebook: Www.facebook.com/groups/helpab 
Twitter: @HELP_AB