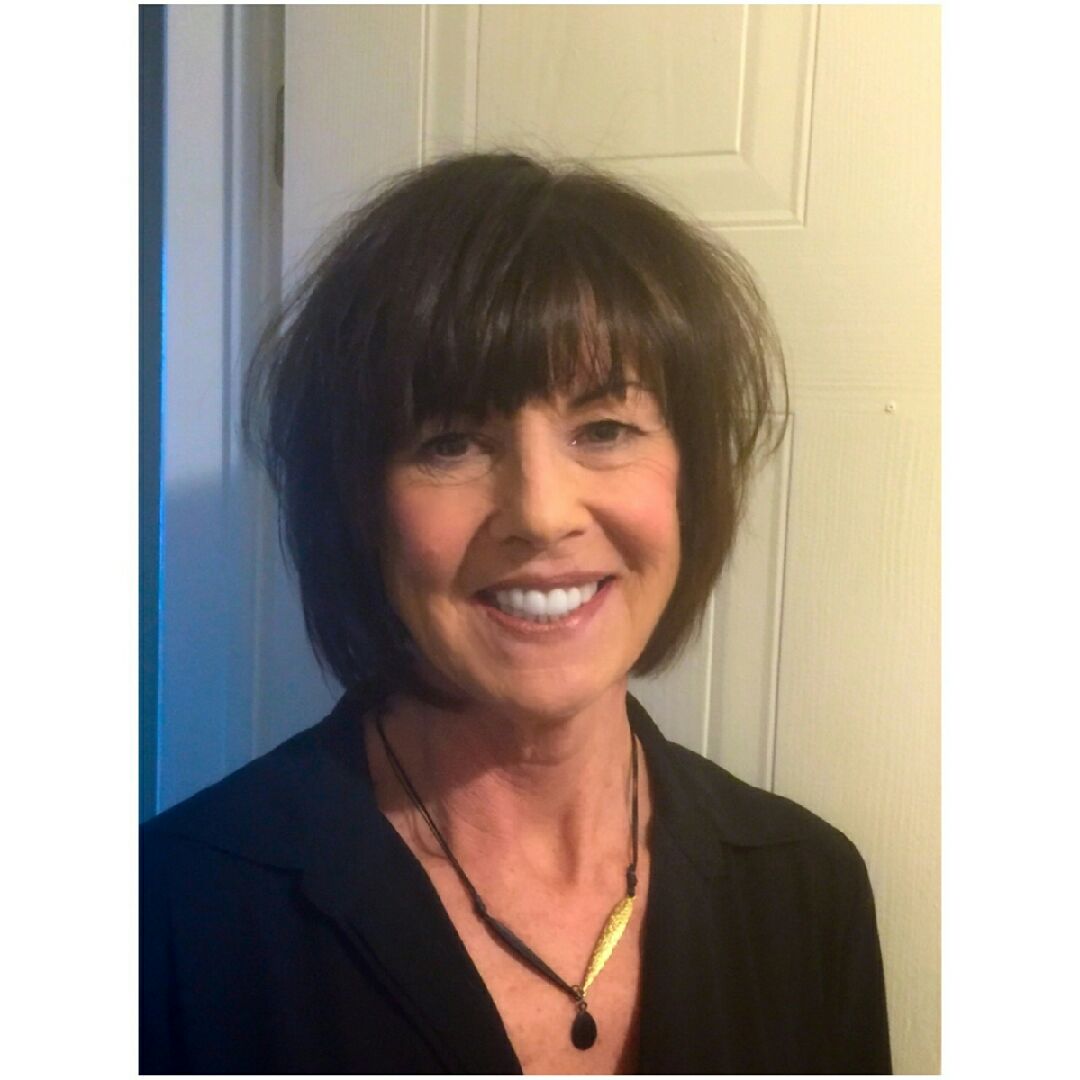 For 20 years, accountant Susan Shepherd was given multiple psychiatric medications -- but she didn't get better, she got worse -- to the point of unrelenting suicidal thoughts.
Doing her own research into psychiatric medications, and recognizing how her body was responding to them, Susan had to go around her GP and psychiatrist to get to a neurologist for a proper diagnosis: ADHD and dyspraxia. As Susan says, "I have gone through life with an unrecognized neuro diverse condition". 
But Susan's good news of finally getting a correct diagnosis was countered by the horror show of trying to withdraw from the psych drugs. Doctors rarely inform patients about the disturbing side effects a person can experience going through withdrawal and will often deny those symptoms as attributable to the psych meds, and dismiss them as part of the patient's so-called mental illness.
Unsurprisingly, Susan is angry at the medical system for pushing unproven and toxic psych meds on trusting and unsuspecting patients like herself.
Now Susan is sharing her story of how she overcame severe withdrawal symptoms so others avoid the same fate of years of pysch meds causing physical and mental suffering, social and emotional shame, broken relationships and lost careers.
In spite of the multiple losses caused by being poly drugged for years with mind-numbing and intellect-dumbing psych meds, Susan feels better and more alive in every way today.
SHOW NOTES:
| | |
| --- | --- |
| 0:06:00 | Susan was born in Scotland and her family immigrated to Canada when she was 6 -- her brother had asthma and the Scottish climate was not helping, so they moved to Canada where they had some relatives - and her brother's asthma was helped - her father got a sales job in Edmonton for a few years, then to Winnipeg, Thunder Bay, Vancouver, Toronto - but she now lives in a small town |
| 0:07:00 | Susan went to university for a couple of years and got married at 20 years old - her health issues started about 2000 - but as a child she struggled with depression, not feeling she was good enough, perfectionism |
| 0:08:00 | Normal emotions we all experience and have to learn to deal with - but in 2000 things went wrong - Susan's mother died a few years earlier and it was traumatic for Susan, it was the lynch pin for her poor health - to deal with the grief after her Mom died, Susan went back to school with 2 small kids at home - one of the things she was worried about was being older and impovrished |
| 0:09:00 | She spent 10 years working full time, getting up at 4:30am, 2 kids and husband, to ensure she would retire well and toward her CMA (Certified Managment Accountant) |
| 0:10:00 | In rerospect Susan was experiencing deep grief for her Mom, who was her anchor - so Susan lost a big piece of herself and she didn't get any support |
| 0:11:00 | She's not blaming anyone, it was circumstances - she's not blaming her family and friends, its just the way it was |
| 0:12:00 | Her marriage was falling apart at the same time - Susan ended up at a psychiatrist's office - years earlier she had tried an antidepressant but didn't like the way it made her feel so she never continued to take them |
| 0:13:00 | But because Susan was feeling so bad and her family was worried, they pressured her to take the pills - the psychiatrist started her on an antidepressant and benzodiazipine (clonapin) - same on Jordan Peterson is trying to get off of in Russia - Susan was polydrugged right off the bat |
| 0:14:00 | In retrospect Susan can see what happened - some of the meds were tranquilizers that numbed down her emotions, so she couldn't 'feel' as much, so she felt better - but there were other side effects that were hard to notice at the time - some doctors are speaking out about these side effects |
| 0:15:00 | "Spell binding" is a term Peter Breggin uses, he's an expert witness - the brain can't tell you if there is something wrong or not working properly |
| 0:16:00 | Susan tried to come off them after a year or two, and felt horrible - her doctor said it was her mental illness that was making her feel bad (not withdrawal) - Susan wanted to stop them because she wasn't feeling good, but it was hard to explain good at the time: couldn't think, couldn't focus |
| 0:17:00 | It was like an electrician randomly cut some connections and fused others together, so Susan didn't feel like 'herself' - she was a very social person, but she wasn't able to communicate with friends, or have an intellectual debate - although she knew facts and info, she couldn't get it from her brain to her mouth - very frightening |
| 0:18:00 | We are all individuals with different connections, so the meds don't make sense to Susan - there is no evidence, there use is not based on fact, no tests |
| 0:19:00 | They are making billions and billions - and psychiatrists only review what medications you've been on and give you more - they know nothing about human behaviour - and the many others she's spoken to have had the same experience |
| 0:20:00 | Instead of finding out what's happening in your life that may be impacting mental health, they immediately diagnose a brain disorder and meds will fix your chemicals - but at the time, Susan believed the psychiatrist when he said she needed the meds - Susan added meditation, research, deep dives into her past - she tried lots of things to feel better - but nothing worked |
| 0:21:00 | And they wouldn't work because her brain was being chemically altered and tortured - Susan felt so bad that the last few years on the meds she thought about suicide all day long, and would cry - that is not existing, no quality of life - and then when she got off the meds she realized what the system had done to her |
| 0:22:00 | Now Susan sees the research about withdrawal symptoms and realized it wasn't mental health - Susan was on the meds for about 15 years, stopped in the last 3 years |
| 0:23:00 | Susan was feeling so bad that instead of just crying during the psych appointment she asked him to 'do something, I can't exist like this' - he suggested ECT (electroconvulsive therapy, or shock treatment) - but Susan had a fear of ECT, she thought it was barbaric - the idea of zapping someone's brain with electricity has no logic - it was used to torture people |
| 0:24:00 | Susan had read about some of the torture techniques of WW II - ECT sounded risky and dodgy so Susan said 'no' to the psychiatrist - so he sent her to a specialist in psychiatric pharmacology - she also participated in a cogntive research study, and she was scoring well below her potential |
| 0:25:00 | The psych specialist told Susan she had treatment resistant depression - putting the onus on the patient, it is their fault they feel that way - in her record, he had listed about 30 meds for Susan to try, some of them diabetes drugs - he suggested a stimulant, an amphetamine and Susan agreed |
| 0:26:00 | Susan says no matter how bad you feel without psych drugs, it doesn't compare to how bad you can feel on them - within 2 hours of taking the stimulant, the horrible feelings went away - Susan started to research it, what is it? what is it used for? what is it doing? |
| 0:27:00 | Susan's research found the drug was used for ADHD (attention deficit hyperactivity disorder) and then researched what ADHD was - and recognized herself and that ADHD could explain a lot of what she experienced growing up, but was only diagnosed 3 years ago - the more she researched all the meds, the more she didn't want to be on them, some of them were contraindicated for people with ADHD |
| 0:28:00 | ADHD is neurodiversity, it is not a mental illness - realizing what the stimulant did for Susan, she wanted to get off the meds |
| 0:29:00 | The psychiatrist said 'no, you need to take them - you don't have ADHD and I won't send you for testing' - Susan decided to come off the meds any way and she didn't go back - she used the amphetamine to wean herself off the psych drugs |
| 0:30:00 | While the stimulat was good for Susan's brain, it didn't agree with her body and she got side effects - so she used it as little as possible - only when she couldn't stand the suicidal thoughts - she would break open the capsule to get a micro dose, far less than the minimum dose - about every 4 days to take her out of the suicidal mindset, a reprieve for a few days - eventually she got better and didn't feel like that any more and that's how she got off them |
| 0:31:00 | Susan tapered off over a month - she didn't know how to do it, and has read much about withdrawal - hers could have been much easier if she'd known 'withdrawal' was a process |
| 0:32:00 | Susan had been brain washed into thinking she was mentally ill, so also had to overcome doubts of her own experiences - she had to give her brain time to heal |
| 0:33:00 | Susan feels 100% better - last summer Susan was invited by a friend to a cottage and Susan had a strangely familiar sensation and realized it was excitement, she hadn't felt it in years - those things are still happening - much of her emotional life was gone for 15 years |
| 0:34:00 | The more she heals, the more she realizes she lost during those years - it is painful, a lot of loss - she lost friends, family - her sons are not even aware Susan is off the psych meds, there was no fight, they just drifted away - there's no blame, things happen - so many people's lives have been destroyed and ruined by these meds |
| 0:35:00 | Its a public health crisis - the lies and deceit is still going on - its hard to recognize that human beings can be that depraved |
| 0:36:00 | In her accounting career, Susan couldn't figure out why she couldn't concentrate or think, was losing control of her emotions, it was very difficult and she kept losing her job - she tried so hard, repeatedly - not only was she damaged by the drugs, but by beleiving that she was the problem, undermined her confidence |
| 0:37:00 | So Susan had a lot of negative self talk, self blame - but it has been a huge shift since she got off the meds - she got herself back - Susan has a dear friend of 40 years - they drifted apart during the 'psych years' but have re-connected |
| 0:38:00 | Her friend said to her 'you're back' and it was nice to hear |
| 0:39:00 | Susan improved a lot the first year of the meds - there would be short amount of time when she would feel 'like herself' and they became longer and more frequent - Susan held onto those as motivation - but it takes time, and you have to be kind to your brain and your self - compassionate |
| 0:40:00 | The brain has to re-balance - not to mention the physical withdrawal like nuerological issues - Susan experienced body temperature dysfunction - Susan would get hot and felt like she was drenched in candle wax - her feet swelled up and she counldn't walk barefoot for 1.5 years because they were so sensitive and swollen |
| 0:41:00 | Her body needed to detox from the chemicals - headaches, rapid heart rate, brain zaps in her brain, a very common and very frightening and unpleasant - with too much alcohol, it will be out of your system in a few days, and you'll feel better |
| 0:42:00 | But it is not the same with psych drugs, the recovery is years - and some people never make a full recovery - Susan doesn't know if she'll fully recover because she's still seeing new things re-emerge back to her - so Susan is still healing - it was 1.5 years ago she had the last micro dose of amphetamine - also healing from how the medical system treated her |
| 0:43:00 | Going through the rage, the grief, the self-blame - research helped Susan realize what the meds were doing - there is also online support, like the over 100,000 on the Benzo Buddies Facebook, for people withdrawing from benzos |
| 0:44:00 | It is hard to find research on outcomes, no data available - Susan has her medical file that was sent to CPP Disability (Canadian Pension Plan) |
| 0:45:00 | Susan didn't realize the inner strength she had - the more she found out, the more she wanted to know what happened to her, and what's happening from a big picture perspective |
| 0:46:00 | Susan says it is horrifying what is happening, worse than she could've imagined - Susan doesn't think doctors have any business prescribing meds they don't know about - psychiatrists do know, but GPS may not, they are following what they are being told |
| 0:47:00 | Looking at the side effects of those meds, it is what they are prescribing the drug for - it is a money maker - but GPs are responsible for 60-70% of psych med prescriptions - and they prescribe them for menopause, skin rashes - and they don't understand what they're doing - but there is no accountability |
| 0:48:00 | Susan called over 20 lawyers but not 1 would even talk to her about medical malpractice because she actually has ADHD - Susan wants to know what they did, and how they can explain that she's well now without taking the psych meds |
| 0:49:00 | The UN Rapparteour is starting to describe psych drugs as psychological torture - lawyers know they have less than a 2% chance of winning even if they can get the case to trial - and taxpayers (in Canada) pay for the doctor's lawyers |
| 0:50:00 | Doctors are a protected social class - protected from legal consequences - they are omnipotent - they are medially and legally untouchable - Susan knows one doctor who was brought 7 times on sexual assault to the College of Physicians and Surgeons, and it wasn't until the 7th time that he lost his license |
| 0:51:00 | And that was just 7 peopole reporting him - doctors cover for each other, and lie to protect each other - it is systemic - Susan has no contact now with the medical system, she has zero trust - she knows they lie and she can prove that - they don't know about the meds, and she can prove that |
| 0:52:00 | If she had to go to the doctor now, she'd do her own research, review tests - they don't know about the meds, and they don't know about nutritional deficiencies that can cause mental health symptoms |
| 0:53:00 | Most people are short on magnesium and vitamin D - it is missing out of our soil and food - those supplementations may help with symptoms, but doctors will prescribe psych drugs - and they also deplete vitamins and minerals |
| 0:54:00 | All kinds of simple nutritional supplements can help - some of the 'old wives tales' make a lot of sense - they may not have known why back then, but science does show |
| 0:55:00 | baking soda for example can help fend off virus and bacteria by creating an alkaline environment - but it all boils down to a patient safety issue - there is a direct correlation with the increase in antidepressant and antipsychotic prescriptions and the suicide rate |
| 0:56:00 | The increase in suicide after starting these meds is attributed by psychiatry as a result of the extra energy they create - Susan says 'no', the psych meds mess up brain chemistry and some people become susceptible to acting on a suicidal thought - psychiatry know this - there is a specific enzyme that processes these meds, and if you're deficient in it, you're in for a really rough ride |
| 0:57:00 | Susan says when you look at the research, the results are cherry-picked, and conflicts of interest because the research is usually sponsored by the pharmaceutical company - Susan was shocked to learn many of the papers are ghost written, getting Harvard professors to sign off on them - so its just marketing |
| 0:58:00 | Susan doesn't know what her future holds - she is financially ruined - she has to reinvent herself and get back to work, she'd love to be working, but her reputation has been destroyed - she's stuck and doesn't know what to do , it is frustrating, but she is figuring it out |
| 0:59:00 | Because she feels so much better, she has hope again - it was gone - when you have hope you never know how your life might change - Susan didn't struggle to get this far to give up now - she wants to prevent others from going though what she went through - it took away her potential, her every thing - the life she could have had was taken from her - and now that she had it back, she wants to make the most of it |
| 1:00:00 | Susan is able to socially interact again, including reaching out to Scott to be a podcast guest - she wouldn't have been able to do that 6 months ago - Susan now feels like she's got momentum in a good directions - she now feels hope and excitement, instead of terror and wanting to die |
| 1:01:00 | Being able to speak to people again, and access her thoughts, something she was not able to do before - Susan would love to be able to use her lived experience to help others - Susan looked into peer support, but it was just about getting people to take their medication |
| 1:01:00 | There are online psych survivor groups, and Susan has done a little peer support that way - it bothers Susan that we are spending billions of dollars on a mental health care system that doesn't work |
| 1:03:00 | We're wasting our money and damaging people - and they can't prove outcomes, there is no data - they are lying like sidewalks and nobody is calling them out on it - is everyone more concerned about their stock porfolio? |
| 1:04:00 | Most psychiatrists make close to half a million dollars a year, and they are poisoning people - take a look at their waiting rooms, the people are not 'there' - and that's the doctor's fault |
| 1:05:00 | The marketing and advertisements make public awareness difficult - Susan says more people would successfully come off the pysch drugs if they had proper info and support - but the critical piece is to stop people from taking them |
| 1:06:00 | So there needs to be an alternative - right now people are not being listened to, and end up taking pysch meds and getting into a mess, and this is what is happening to millions of people -- I ask Susan how's she's going to do something nice for herself today? -- Susan says she's already gone for a walk and always enjoys the little things in life |
|   | Connect with Susan Shepherd: Twitter @BlackshepSusan Email: is_shepherd@hotmail.com |
Be a podcast patron
Support Medical Error Interviews on Patreon by becoming a Patron for $2 / month for audio versions. 
Premium Patrons get access to video versions of podcasts for $5 / month.
Be my Guest
I am always looking for guests to share their medical error experiences so we help bring awareness and make patients safer.
If you are a survivor, a victim's surviving family member, a health care worker, advocate, researcher or policy maker and you would like to share your experiences, please send me an email with a brief description:  RemediesPodcast@gmail.com 
Need a Counsellor?
Like me, many of my clients at Remedies Counseling have experienced the often devastating effects of medical error.
If you need a counsellor for your experience with medical error, or living with a chronic illness(es), I offer online video counseling appointments.
**For my health and life balance, I limit my number of counseling clients.** 
Email me to learn more or book an appointment:  RemediesOnlineCounseling@gmail.com
Scott Simpson: 
Counsellor + Patient Advocate + (former) Triathlete
I am a counsellor, patient advocate, and - before I became sick and disabled - a passionate triathlete. Work hard. Train hard. Rest hard.
I have been living with HIV since 1998. I was the first person living with HIV to compete at the triathlon world championships.
Thanks to research and access to medications, HIV is not a problem in my life.
I have been living with ME (myalgic encephalomyelitis) since 2012, and thanks in part to medical error, it is a big problem in my life.
Counseling / Research
I first became aware of the ubiquitousness of medical error during a decade of community based research working with the HIV Prevention Lab at Ryerson University, where I co-authored two research papers on a counseling intervention for people living with HIV, here and here. 
Patient participants would often report varying degrees of medical neglect, error and harms as part of their counseling sessions.
Patient Advocacy
I am co-founder of the ME patient advocacy non-profit Millions Missing Canada, and on the Executive Committee of the Interdisciplinary Canadian Collaborative Myalgic Encephalomyelitis Research Network.
I am also a patient advisor for Health Quality Ontario's Patient and Family Advisory Council, and member of Patients for Patient Safety Canada.
Medical Error Interviews podcast and vidcast emerged to give voice to victims, witnesses and participants in this hidden epidemic so we can create change toward a safer health care system.
My golden retriever Gladys is a constant source of love and joy. I hope to be well enough again one day to race triathlons again. Or even shovel the snow off the sidewalk.